ISO 9001 Certified Company
BOND OF TRUST WITH COMMITMENT OF QUALITY !
We have developed long – lasting relationships with our clients , based on Our Knowledge and passion to help them meet any challenge . Building on more than three decades of manufacturing expertise , we are passionately focussed on delivering high – performance products to our clients .
To be a world recognised manufacturer of resins that operates ethically and works in direction to provide a best competitive solutions for our customers.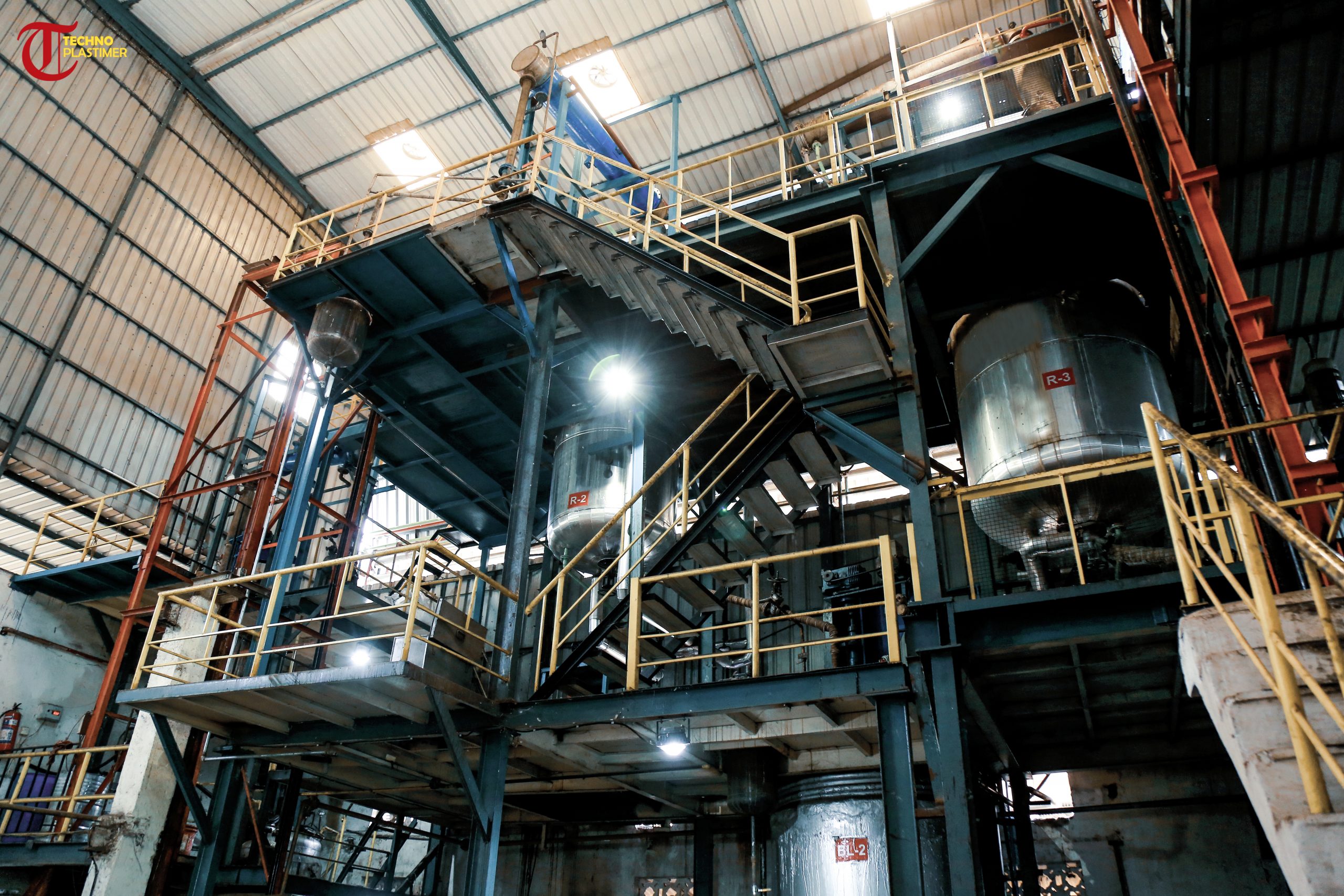 TECHNO PLASTIMER was established in the year 2000 as a fully-fledged resin manufacturing company, We manufacture wide range of unsaturated polyester resin, Vinyl Ester resin and Gelcoats to the composite industry. We recognise that our world is a dynamic and enigmatic entity. In order for us to survive and grow over the next decade and beyond, we realize that we have to be proactive to anticipate the changes in our industry, our country and the world at large…
Constantly Engage and Interact to Understand and Deliver Optimum Products and Efficient Services to our Customers.
Quality Assurance, Timely Delivery, Competitive Price, Excellent Service.
Our state-of-the-art manufacturing plant located at Gundlav GIDC, Dist. Valsad, Gujarat, India, which help us to manufacture 500MT per month of various resins. The company has focused more on Quality improvement through its highly developed  laboratory facilities
The laboratory is equipped  to conduct tests as per IS , ISO , ASTM, IRS,Railway spec etc. with modern lab testing equipment like
Universal testing machine (for tensile,flexural, elongation, compression)
 Barcol Hardness tester
Heat Distortion Temperature test (HDT )
Refractive index meter
Brookfield viscometer
Fire retardant test etc
Pilot Plant with capacity of 400 kgs